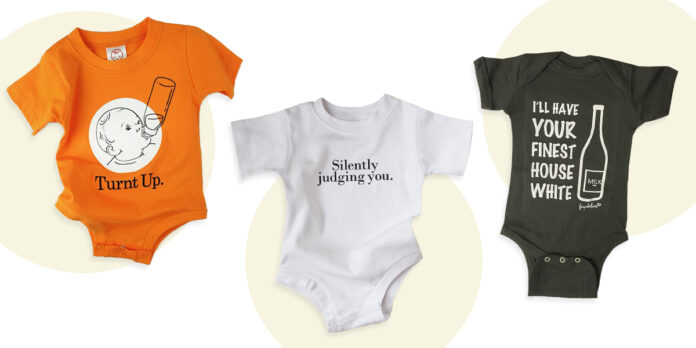 Looking for a wardrobe staple for your little one? Baby onesie is the perfect option for you! One item reigns supreme when it comes to baby clothes: the onesie. They are an essential part of an infant's wardrobe, and they come in a variety of styles and colors to fit any taste.
In this post, we'll give you a little talk about the different types of onesies available and offer some advice on choosing the right onesie for your baby. So read on – we promise you won't be disappointed!
What Is A Baby Onesie?
The onesie is also known as a "babygrow" or "romper." A baby onesie is a type of garment that infants typically wear. It is usually made out of a soft material, such as cotton, and it has snap closures at the bottom of the crotch area to be easily removed for diaper changes.
Trending Baby Onesie Styles
There's nothing quite like a cozy onesie on a lazy day. But did you know that there are several different types of onesies available? Here's a quick rundown of some of the most popular options:
Classic One-Piece
The classic one-piece jumpsuit is the original onesie. It's simple yet stylish and can be dressed up or down depending on the occasion.
Hooded Onesies
Try a hooded onesie if you're looking for something a little warmer. These are perfect for chilly days spent lounging at home.
Themed Onesies
If you want to show your playful side, check out some of the fun animal-themed onesies available. From pandas to puppies, there's sure to be a style that suits you.
Footed Onesies
There are footed onesies, ideal for snuggling up on cold winter nights.
Custom Onesies
You can also get a custom-made onesie for your loved ones. A custom onesie baby wear is the new trend nowadays.
Whatever your style is, there's an onesie out there for you!
How to Choose the Right Onesie for the Little One?
Many factors should be considered while choosing an onesie for your little cupcake.
One of the most important factors is the weather which will greatly contribute to your choice for the day. If it's a hot sunny day, then a sleeveless bright-colored onesie will do the trick. On the other hand, choose a hooded and footed onesie with fleece inside on cold nights.
The second most important factor is the occasion. If it is a themed, funky birthday party or a baby shower, choose a themed onesie that fits the occasion.
If you make the baby wear the onesies as a layer under the clothes, choose a plain, classic one-piece jumpsuit. But it should be soft and made out of cotton to be comfortable for the baby.
Conclusion 
One could easily say that onesies as an item of clothing are one of the most comfortable babywear. Some people say that because it hugs the baby's body, it enhances the bond between the baby and the parent. Others think that it's very convenient, so now that you have collected so much information about onesies, it's time to buy one.