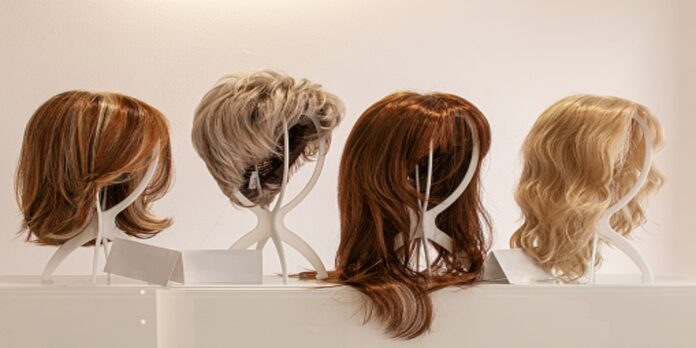 Irrespective of the type of wigs, be they natural or synthetic, it does require proper periodical maintenance. As the name suggests, synthetic wigs are not natural, but if maintained properly, they can have a natural look. Wigs made of synthetic hair may have quality issues if not appropriately maintained because the fibers will degrade after prolonged use, and the hair may look unnatural.
Life of a Synthetic Wig
What is the life of a synthetic wig? You can not use a synthetic wig for a lifetime. The average life of a synthetic wig is about three months. A wig becomes easily recognizable as synthetic because the customer continues wearing it more than it should. Usually, users overlook the degradation issues and continue to use it, believing it looks excellent.
Techniques to Keep the Wig Look Natural
The user must be aware of the longevity of the synthetic wig. The best life span of a synthetic wig is 3 months. The wig must be washed and dried correctly after every 6-8 use. Do not use the wig for more than 90 days.
Follow the manufacture's instructions on how to wash and maintain the wig. Typically, a quality wig comes with a kit, which includes washing instructions and a storage box. In the storage box, you can adequately keep the wig after use without odor. The kit will have shampoos and wig shine. For washing, follow the instructions, spray wig sheen, and let it dry.
Instead of buying only one wig, buy a spare wig always. Most wig users buy a wig and hope to use it for an extended period. When somebody informs them that the wig looks too unnatural, finding the exact matching or preferred color of your choice will be challenging. You can use the spare wig if one is washed and kept for drying.
Select the best natural-looking matching to your original hair and continue purchasing the same wig color that can give a natural appeal. Please do not go for a color that does not match your hair color, as it will let your colleagues quickly notice that you are wearing a wig. Also, buy a standby wig for continued usage.
Brush your wig as the way you comb your hair and place the wig matching your hairline to look natural. The wig might have a pre-styled pattern, but it is better to comb matching to your face. An uncombed wig is easy to detect because of its unusual shape and may look like something fixed on the person's head. Also, ensure you wear the wig properly by keeping a natural space from the eyebrows. Correctly positioning the wig is essential to get a better look. You may sometimes have to adjust the straps in the wig cap to get a firm grip.
Conclusion
Wearing a wig is quite common now a day, especially among celebrities. It gives great style and can add to your confidence. Many celebrities use wigs throughout their lives, which is difficult to detect because of the style and confidence it radiates. If you are looking for cheap wigs, you can find many online stores offering the best products matching your style and color.